SPECIALISTS IN OFFICE EQUIPMENT & SUPPLIES SINCE 1997
We Specialist in Office Equipment, Sales, Service, and Supplies with over 30 years of experience. We offer important information that will help you in making informed decisions and to match products and services that will maximize your efficiency within your budget. Our hope is that by offering you good information and ideas to increase your efficiency, lower your costs, and increase your return on investment (ROI) will set us apart from other companies.
Do You Need Help In Answering These Questions?
Do you need your printer fixed yesterday? Should you repair your old machine?
Looking for a machine that will help you do a better job within budget?
Are Remanufactured toner cartridges for every business?
Are you interested in new ways to increase production and lower costs?
Family Owned & Operated
Call Today 630-761-9337
or Email your questions to customerservice@imageproservices.com
(Under no obligation)
Office Equipment Services
On Site Service/Repair, Copiers, Printers, Faxes, Shredders, Typewriters
In Shop Service/Repair
Office Machine Consulting
Help Desk Services - Free Phone Diagnostics
ProActive Service/Repair Monitoring
ProActive On-Site Preventative Maintenance
Managed Print Services (MPS)
Service/Supply Management
Supplies Management/Auto Replenishment
Other Services
Free - Used Toner Pickup
IPS Printer Protection Guarantee
Office Equipment Sales
Copiers
Ink Jet Printers
Laser Printers
Fax Machines
Multi-function (copy-print-scan-fax)
Reconditioned Office Machines
Shredders
Typewriters
Desktop Scanners
Label Makers
On-Line Office Supply Store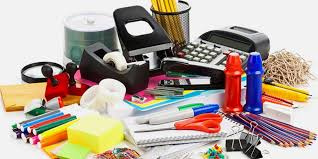 Toner & Ink Cartridges
Click Here For a Free Quote on any Toner Cartridges
IPS Premium Laser Toner Cartridges
MICR Toner Cartridges
Genuine Brother Toner Cartridges
Genuine Canon Toner Cartridges
Genuine Dell Toner Cartridges
Genuine HP Toner Cartridges
Genuine Konica-Minolta Toner Cartridges
Genuine Kyocera/Mita Toner Cartridges
Genuine Lexmark Toner Cartridges
Genuine Okidata Toner Cartridges
Genuine Panasonic Toner Cartridges
Genuine Ricoh Toner Cartridges
Genuine Samsung Toner Cartridges
Genuine Sharp Toner Cartridges
Genuine Toshiba Toner Cartridges
Genuine Xerox Toner Cartridges
Printer Consumables & Parts
Maintenance Kits
Photo Conductors & Photo Developers
Fusers & Drum Units
Transfer Belts
Feed Rollers & Separation pads
Toner Collection Units
Copier, Printer & Fax Machine Parts
Other Office Equipment Supplies
Adding Machine Ribbons
Thermal Ribbons & POS Ribbons
Typewriter Ribbons & Correction Tapes
Typewriter Printwheels
Copy Paper & Specialty Papers